Welcome to Sew In 2 Quilts
We will be open for walk-in business on Monday 5/4!
Welcome to Sew In 2 Quilts! Is a fun and creative quilt shop, our goal to be your quilting destination. Look for exciting classes and events where you can show off your creativity, and get inspired by others. In addition to a good selection of fabric, we will have lots of projects and classes from beginning to advanced quilting. We also do longarm quilting.
Your local source for Siser Heat Transfer Vinyl and Pressure Sensitive Vinyl.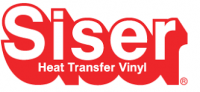 We aim to make our store, your store. Our staff is ready to help you with any quilting questions or projects you have.
Sew In 2 Quilts - Where fun and fabric combine to make magic happen!